Alum Amplifies the Importance of Diversity, Equity, and Inclusion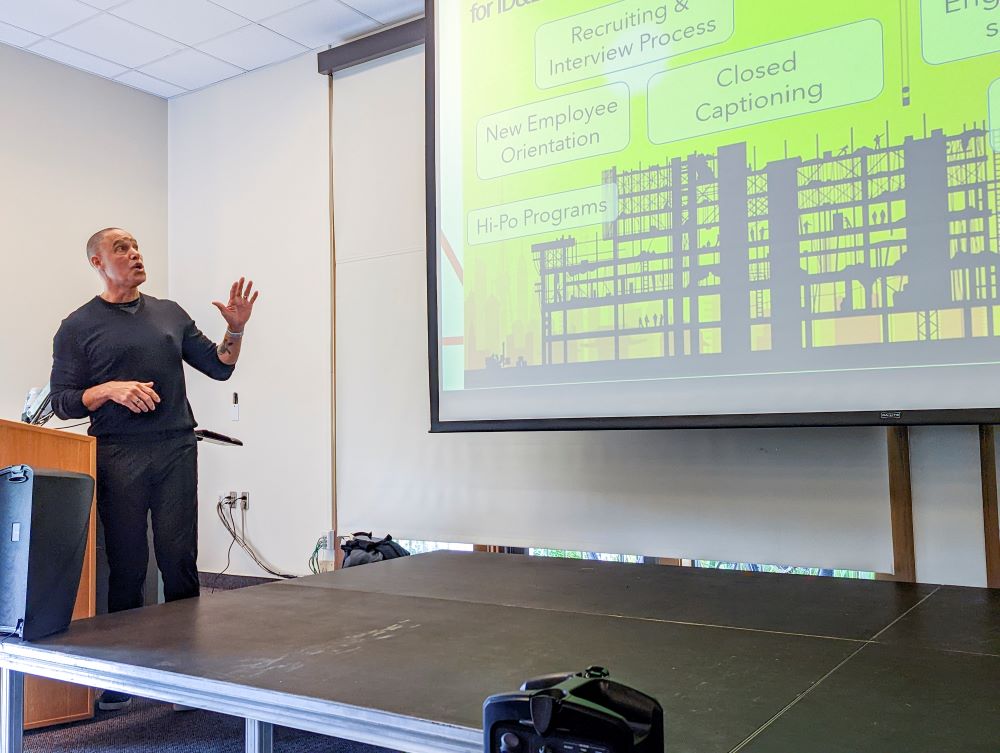 Eddie Pate speaks with students, faculty, and staff during a recent Inclusion, Diversity, and Equity lecture.
Unlocking opportunity with Mohit Bhende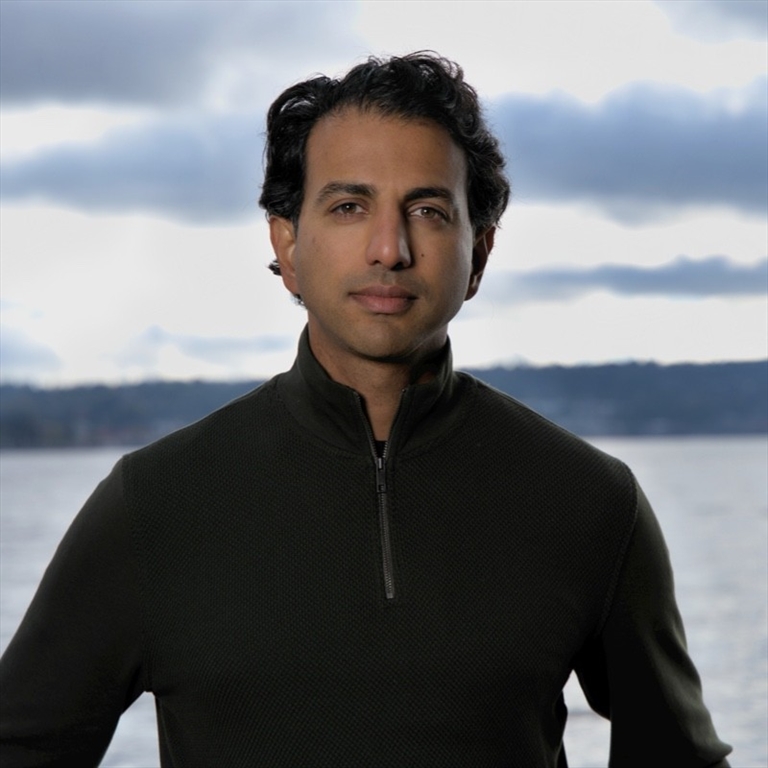 Mohit "Mo" Bhende is determined to bring more diversity into engineering roles. After six years at Microsoft, Mo co-founded Seattle-based Karat, which provides the first interviewing cloud to help companies find engineers in an equitable way. In this episode, host Eddie Pate and Mo discuss how Karat is raising the bar on representation, its flagship Brilliant Black Minds program and partnership with Serena Williams, closing the interview access gap, and why he always puts people first.
Alumni on the Issues with Eddie Pate and Jonathan Stutz
Eddie Pate and Jonathan Stutz, both DE&I experts and Microsoft alums, discuss how to take diversity and inclusion efforts beyond company walls to make an impact at the larger, community level. They give practical advice for how to tackle systematic issues
The Rungs of Learning with Founder and Chief Inclusion and Diversity Officer Eddie Pate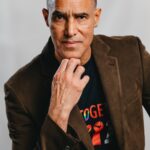 Eddie Pate's twenty plus years of experience working in and with organizations to build inclusive cultures which has been no easy task. But his commitment to continuous learning about himself and others has paved the way toward being sought after as a speaker, consultant and coach for organizations that want to up their inclusion game.

Enjoy this month's Rungs of Learning with Eddie!
Dissecting diversity data with Allie Attenwoode
Using data to spark big change in workplace diversity
Hey everyone, I had the distinct honor of chatting with Allie Attenwoode (Sydnam) about Diversity Data on my ID&E segment of the Microsoft Alumni Network's Beyond the Blue Badge Podcast (https://lnkd.in/dYGBeYkJ). Allie is fabulous, inspirational, fun, bright, and a great friend. She was a spectacular, super critical member of my Amazon Worldwide Operations ID&E team. She is a people data guru and, most importantly, a wonderful human being. Take a listen to the podcast. Enjoy!
Advocating for disability inclusion with Mylene Padolina
Empowering ALL people to succeed in the workplace and beyond
Mylene Padolina spent a decade at Microsoft helping shape diversity and inclusion initiatives, primarily surrounding disability inclusion and youth.

Now, she's a consultant through MPadolina & Associates and works with various organizations on disability inclusion to support all. In this episode of our Beyond the Blue Badge podcast, host Eddie Pate sits down with his former colleague to discuss her time at Microsoft, what made her who she is today, and how you can get involved to make the workplace inclusive and help everyone reach their full potential.
Empowering the underestimated with Jose Pinero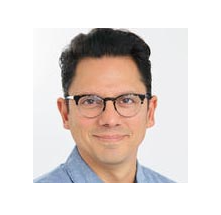 Cultivating diversity to change the future of work
In this episode of our Beyond the Blue Badge podcast, host Eddie Pate sits down with his former Microsoft colleague, Jose Pinero. Jose spent 19 years at Microsoft in multiple sectors from entertainment services to diversity and multicultural marketing. Jose is now a business and career coach largely working to empower underestimated populations.

He's also launching the first Latinx startup studio to infuse the startup world with diverse entrepreneurs. In this episode, Jose talks about his formative years at Microsoft, the importance of cultural knowledge in corporate America, and how he plans to change the future of work with his new startup studio.
Giving forward with Charles Stevens
Driving equity in business, education, and healthcare
Charles Stevens spent 22 years at Microsoft as a corporate vice president from 1984 to 2006. Now, he's focused on what he calls "giving forward." Charles sits on the boards of multiple nonprofits including Seattle Children's and United Way of King County.

In this episode of our Beyond the Blue Badge podcast, host Eddie Pate — who was hired by Charles at Microsoft — talks with his former colleague about leading diversity initiatives, lessons learned over the past two decades, and the systemic racism that guides many sectors in the U.S. including business, education, and healthcare.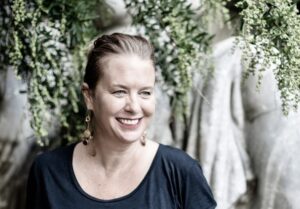 How this 'nerd with passion' is helping women around the world
Microsoft alum S. Revi Sterling heads the U.S. Agency for International Development Women's Global Development and Prosperity Initiative's WomenConnect Challenge. What that means is that she gets to put her passion for eliminating the digital gender divide to work every day in places around the world.

In this episode of our Beyond the Blue Badge podcast, host Eddie Pate will talk with Revi about her time at Microsoft, how the seed for what she's doing today was planted there, and the impact she's having from a socioeconomic, cultural, policy and financial-inclusion perspective.
Learning Matters: a Bridge to Practice
Today we have with us Eddie Pate discussing lessons learned along the way of becoming an inclusive leader. Learning Matters series on holding space for hope, healing and restoration.

Dr. Eddie Pate is a transformational leader. He builds relationships grounded in love and grace. Eddie's expertise lies in helping drive strategic focus on inclusion & diversity, cultural competence, and inclusive leadership to help individuals, teams & organizations thrive. His 20 year career journey took him through several northwest companies, Microsoft, Starbucks, and Amazon.
On Beauty Brains and a Blog
Making veterans an integral part of your workforce
In this episode of Beyond the Blue Badge, host Eddie Pate talks with Sean Kelley, a veteran of the U.S. Navy and veterans' advocate while in his roles at Microsoft, Starbucks and Amazon. On this Veterans Day episode, Eddie and Sean talk about hiring veterans in tech and beyond, why advocacy and inclusion of veterans for a diversified workforce is smart business, and how alumni can fight the good fight.
Generations of gratitude and the reluctant servant: Many branches of Sean's family tree were military before he became a submariner. Find out what Veterans Day means to him.
Re-upping: Veterans Day gives everyone a chance to pause, remember the men and women who have served and sacrificed in the military and "re-up" your support.
Underwater: Life in a nuclear-powered submarine.
The "Why not?" guy: Challenging tech leadership to include veterans in the hiring mix. "I think what I did is get permission to make it part of the agenda for a lot of people…I think deep down, I'm somebody who believes intently in equity and fairness and justice."
Here comes the General: Hiring Major General Chris Cortez and recruiting an advocate.
Xbox jersey and shorts: Recruiting veterans for a tech giant in a sea of stuffed-suits. "It was classic recruiting, right? If I don't see myself there, I don't belong. You find ways to create that connection and affinity."
Creating the Microsoft Software Systems Academy: The lightbulb moment that created a pipeline of technology veterans.
The case for hiring veterans: "I think the main reason it's just a rich, rich talent pool…I would put it in the no-brainer category."
Lifting up veterans: Studies show 70% of veterans take a step backward in their career when they leave the military and are underemployed. "We are leaving some of the best and the brightest leaders who want to contribute on the sideline."
Mr. Kelley goes to Washington: Testifying before Congress.
Shedding light on hidden issues: From traumatic brain injury to Crohn's & Colitis.
Put your learning mindset to work: Get to know a veteran, advocate for veterans and military family members, and include military veterans in your diversity and inclusion hiring mix.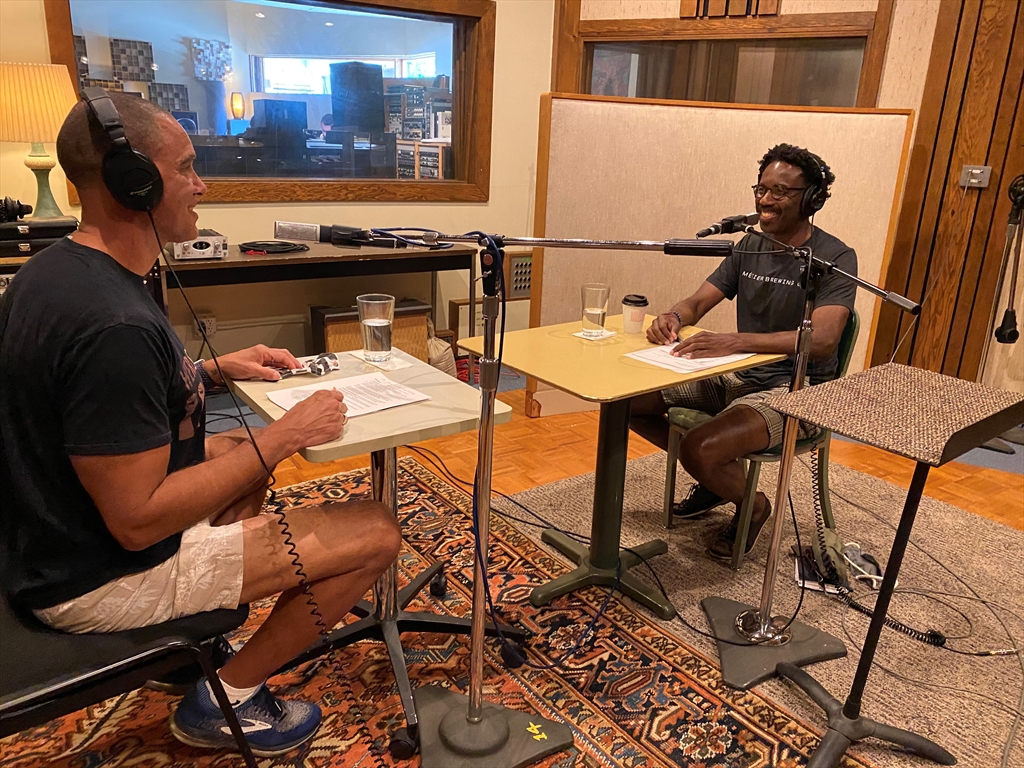 How the owner of Washington's only black-owned brewery makes diversity and inclusion part of everything they do.
Hey everyone! The newest episode of our Beyond the Blue Badge podcast is live! Welcome our newest host -- Eddie Pate -- and his guest Metier Brewing Company owner Rodney Hines. They talk diversity, inclusion and "damn good beer."
--Becky Monk, Editorial Director at Microsoft Alumni Network